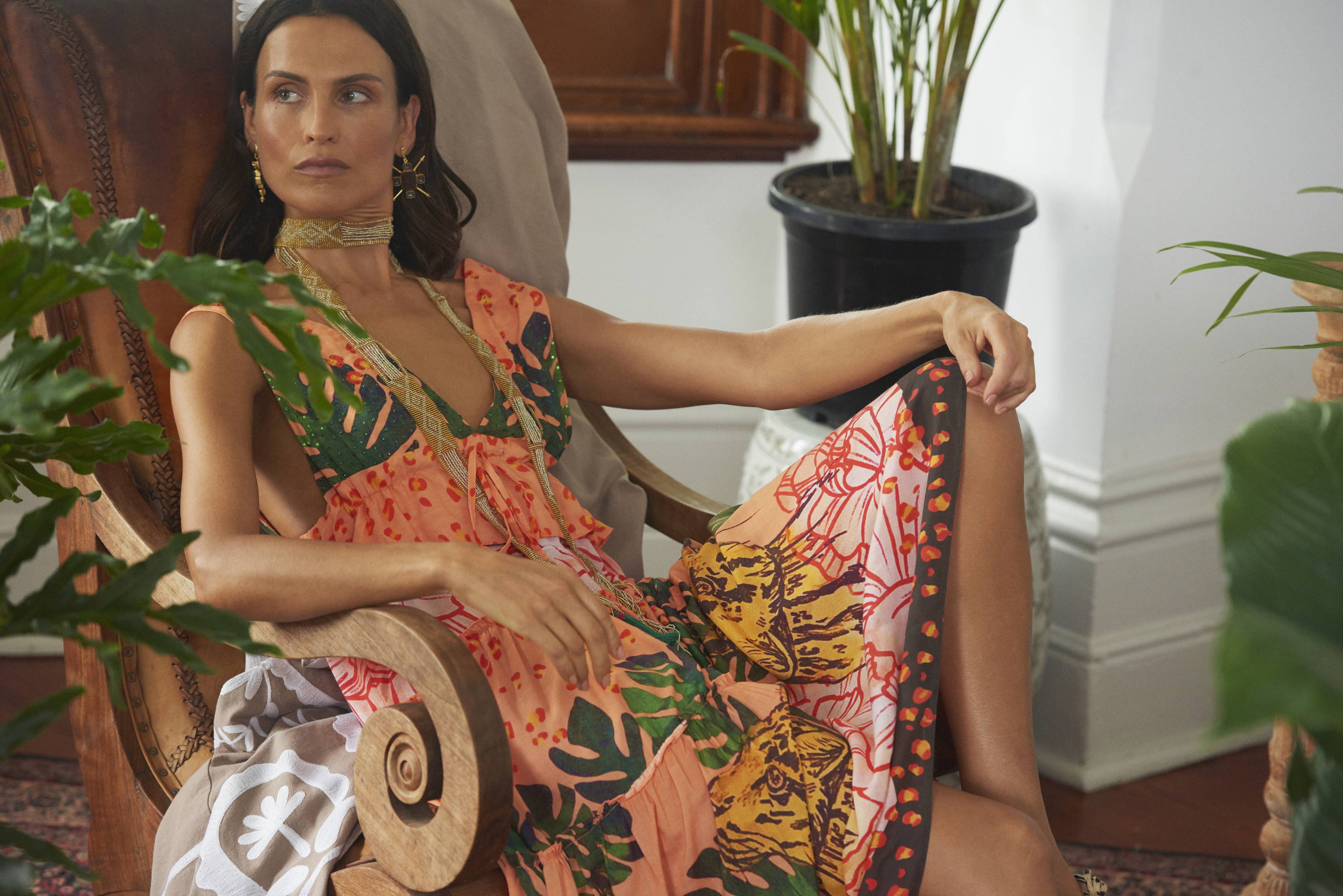 We speak to the Rubyyaya designer about the new Spring collection 'Memories of Senegal'.
'Memories of Senegal' was inspired by people, cultures, nature and cities we explored. The collection offers a vivid colour palette of vibrant prints and embroideries. For the collection we collaborated with local artisans to imbue authenticity with a modern flair.
When designing the collection, I try to consider what a woman would like to wear to make herself feel special. I always try to include some special pieces that will make her stand out in a crowd. An outfit that will give her confidence and bring some happiness to her day! My top 3 products from the collection would have to be the Cheetah Maxi, Sabor Jacket and Kabul Maxi.
I love the Cheetah maxi as I believe it is a timeless piece due to it's unique print that will stand the test of time. It is a feminine piece with just a hint of embellishment that gives some sparkle but not too much shine.
My love of jackets is well documented. Every season I try to create a few special yet versatile jackets. A timeless jacket that can be worn with jeans in winter or thrown over a linen dress on a cool, summer evening. The Sabor jacket with it's classic animal print amplified with a shock of blue petunias will elevate any outfit with minimal effort.
The bright colours well loved by the Senegal people are reflected in the colours of the Kabul maxi. The enhancement of the lurex cotton detail reminds me of the love and sincerity the Senegal people have for their country. The Kabul maxi is a gorgeous wrap maxi that flatters and embraces a woman's curves. Style with our Sardinia belt and statement earrings for an event-ready ensemble.
---