MOTHER'S DAY LUNCH: A recipe for the whole family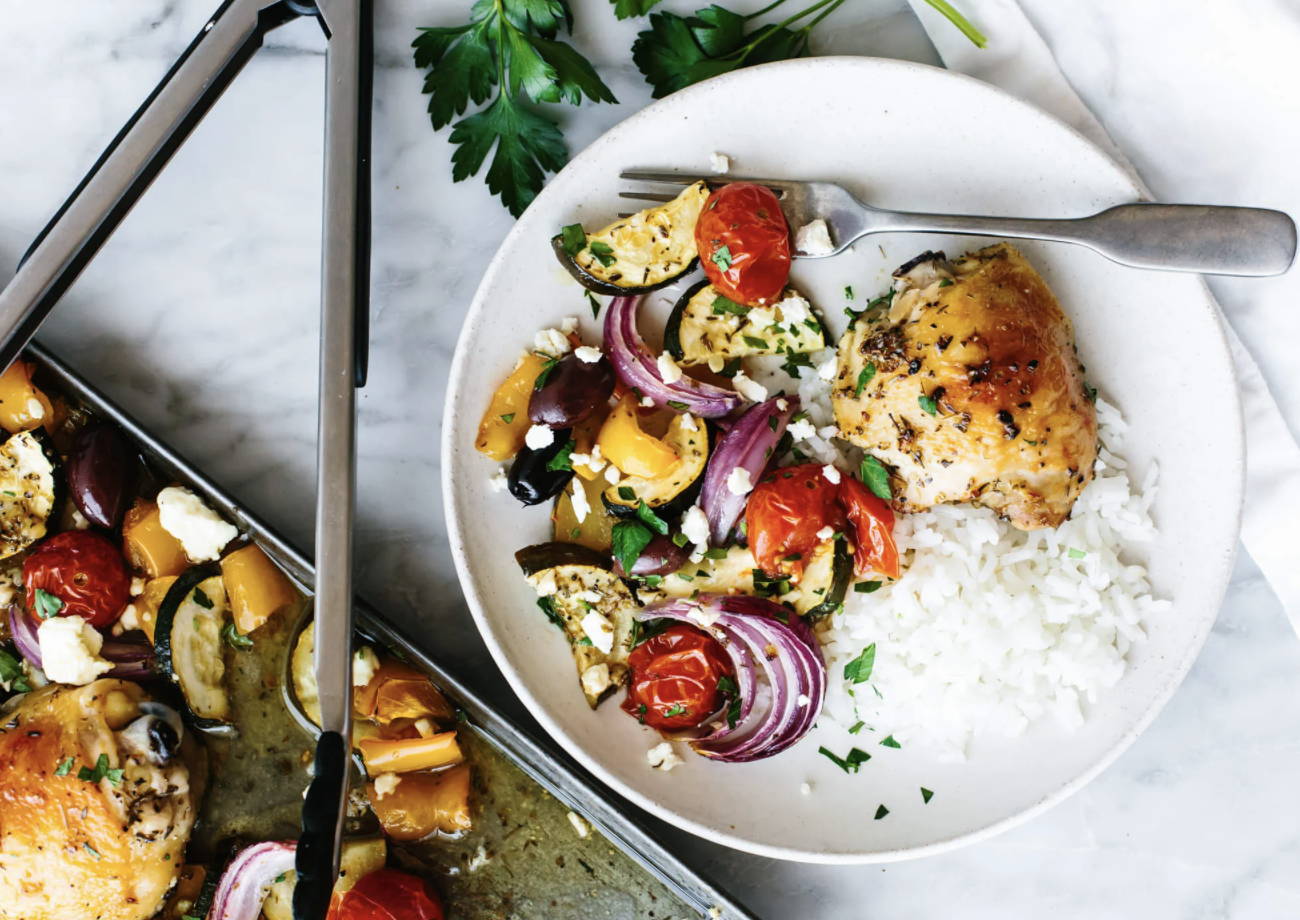 THIS GREEK SHEET PAN CHICKEN IS A FAMILY FAVOURITE! AN EASY, ALL-IN-ONE RECIPE WITH JUICY CHICKEN AND VIBRANT VEGETABLE.

INGREDIENTS:
1/2 cup olive oil
1 Lemon, juiced
4 cloves of minced garlic
2 teaspoons dried oregano
1 teaspoon dried thyme
1 teaspoon dijon mustard
1 teaspoon salt
1/2 teaspoon black pepper
6 chicken thighs
1 zucchini
1 yellow capcicum
1/2 red onion
1 cup cherry tomatoes
1/2 cup kalamata olived, pitted
1/4 cup feta cheese
2 tablespoons finely chopped parsely

METHOD:
1. Prehead your oven to 220 degrees. In a small bowl, whisk together oil, lemon juice, garlic, oregano, thyme, dijon mustard, salt and pepper.
2. Place the chicken thighs in a bowl and pour 2/3 of the marinade ontop and use your hands to toss the chicken, ensuring it is well coated. Marinate the chicken for 10-15 minutes.
3. While the chicken is marinating cut up your vegetables and spread them onto the baking sheet. Drizzle the remaining marinade on top and toss.
4. Add the chicken to the baking sheet, nestling them around the veges and bake for 30 miinutes.
5. Remove from the oven. Add olives and feta and place back into the oven for another 10-15 minutes.
6. Sprinkle the chicken and vegetables with chopped fresh parsley before serving.